Training Course on Media Literacy
Discover how you are influenced by media.
Learn how to defend yourself.
Teach it to others. 
Training course on media literacy
Phase 1:     8.–13. 2. 2022 
Phase 2:    6.–11. 4. 2022
Chata Doubravka, Chotěboř, Czech Republic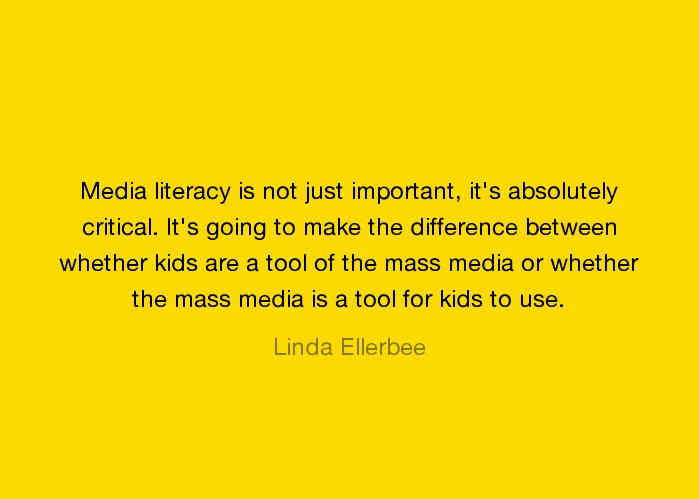 About
We are living in a democratic society and have the opportunity to influence the politics of our country. Yet we are also living in a so-called Information society – who holds information, holds power, and it might be in his interest to manipulate information and its distribution to his advantage. It is crucial to learn to think critically, recognize both the fake news and media influence on our minds… and learn the younger generation to do the same.
Transformation is 2-phase training course for youth workers (pedagogues, scouts, anybody who is working with young people).
During the 1st training course (8.–13. 2. 2022), you will discover what toxic messages (stereotypes, etc.) were embedded in your head.
In March 2022, you will make a research among your youth and map what toxic messages are anchored in their heads.
 And in the 2nd training course, we will create together counter-massages to the toxic narratives to support the one in need. 
Who can participate
Residents of following countries: Czech Republic, Greece, Latvia, Croatia, Spain, Italy, Portugal, Poland, North Macedonia
Youth workers cooperating with participating organizations
18+ years old
Working on a daily/weekly basis with youngsters
Capable of critical thinking
Lacking the education about media (how do they work, on what principles, etc.), and narratives (what is it, why is it so powerful, how does it influences people on an everyday basis, how to counter toxic narratives)
We have space for 28 participants who have to participate in both training courses. 
What is expected from you
Contribution of €50 as a participation fee (if it should be an obstacle for you, contact your partner organization that will support you).
Full participation in the whole program (both TC 1 & TC 2)
Dissemination activities
In between TC 1 & TC 2, you will run a research among the youth you are working with (the process will be explained during the TC 1)
After the TC 2, you will organize a storytelling performance (with the support of the partner organisation) to share empowering messages with your communit
Selection process
Start with filling the application form. 


Partner organization (see below) will select 2-3 youth workers to send on the trip. 


If you are selected, you will receive a Confirmation Letter with more information regarding your participation. ONLY then you can start booking your tickets!


If you have any questions, contact Project Supervisor. 
Czech Republic
| Organization | CONTACT | website | logo |
| --- | --- | --- | --- |
| INspire | czechinspire@gmail.com | www.czechinspire.eu | |
Croatia
| Organization | CONTACT | website | logo |
| --- | --- | --- | --- |
| Syncro Croatia | synergy@synergy-croatia.com | | |
Greece
| Organization | CONTACT | website | logo |
| --- | --- | --- | --- |
| The Network of youth engagement – Katerini | international@diktyo-katerini.gr | www.diktyo-katerini.gr/en/ | |
| Roes Cooperativa | roes.cooperativa@gmail.com | www.facebook.com/roes.coop/ | |
Italy
| Organization | CONTACT | website | logo |
| --- | --- | --- | --- |
| Associazione Altradimora | peternicolosi88@gmail.com | www.radiodelledonne.org/altradimora | |
| Associazione Slow Tourism Alto Adige | claudialanteri@gmail.com | www.facebook.com/TavoEuropa/ | logo |
Latvia
| Organization | CONTACT | website | logo |
| --- | --- | --- | --- |
| Radi Vidi Pats | rvpliepaja@gmail.com | www.radividipats.lv | |
The Republic of North Macedonia
| Organization | CONTACT | website | logo |
| --- | --- | --- | --- |
| GRIT | ngo.grit@gmail.com | | |
Poland
| Organization | CONTACT | website | logo |
| --- | --- | --- | --- |
| Stowarzyszenie Sztukater | info@sztukater.pl | www.sztukater.pl | logo |
Portugal
| Organization | CONTACT | website | logo |
| --- | --- | --- | --- |
| Agoraveiro | agora.aveiro@gmail.com | www.agoraaveiro.org | logo |
Spain
| Organization | CONTACT | website | logo |
| --- | --- | --- | --- |
| Xeración | nadege@xeracion.org | www.xeracion.org | logo |
Reimbursement for tests
any PCR or other tests needed to take before or after  will be reimbuirse  together with thee travel ticket  if they will fit the level of travel reimbursement.
(E.g., if your travel reimbursement limit is 275 €, and you spend 200 for travle tickets, you can still spend 275 € for any tests.)
if  this would be a limit to you participation, contact organizers directly and we will discuss how we can  support your participation financially.  
If quaranteened
if you will be guaranteed with the covid, you will be accommodated in separation in the venue. The organization is paying for your accommodation during the quarantine. You might be needed to pay for your food if the time of guaranteene is longer than the time of the TC.
Other restrictions
We will follow any regulation according the current law. 
We will avoid the contact with the outside world. 
There will be 3 meals a day + 2 coffee breaks, with mainly traditional Czech cuisine.
If you are having a special diet, LET US KNOW in the application form, so we can arrange your needs in time.
The nearest shop is 5 km by walk in the Chotěboř, but we offer soft drinks and snacks at the buffet.
The project is financed by the Erasmus+ program.
The costs of the program, including meals, accommodation and travel costs (according to the maximum amount of money allowed per country) will be covered by the Erasmus+ program. Please contact your sending organization to learn more about the financial details, and how to arrange the booking of your travel tickets.
Very important!
The travel expenses will be reimbursed on the base of tickets, bookings and invoices so remember to keep them all with you!
Erasmus+ calculated maximum amount of travel reimbursement you can receive based on the distance band.
€275          Bulgaria, Georgia, Greece, Latvia, Lithuania, Spain, Romania, The Republic of North Macedonia
€180          Poland 
€20            Czech Republic

There is €50 participation fee paid in cash upon arrival. We perceive this fee as a proof of your motivation to take part in the program which will be used for financing the local dissemination activities after the training. 
If it is an obstacle for you, contact your partner organization or Project Supervisor, and they will support you with figuring an alternative.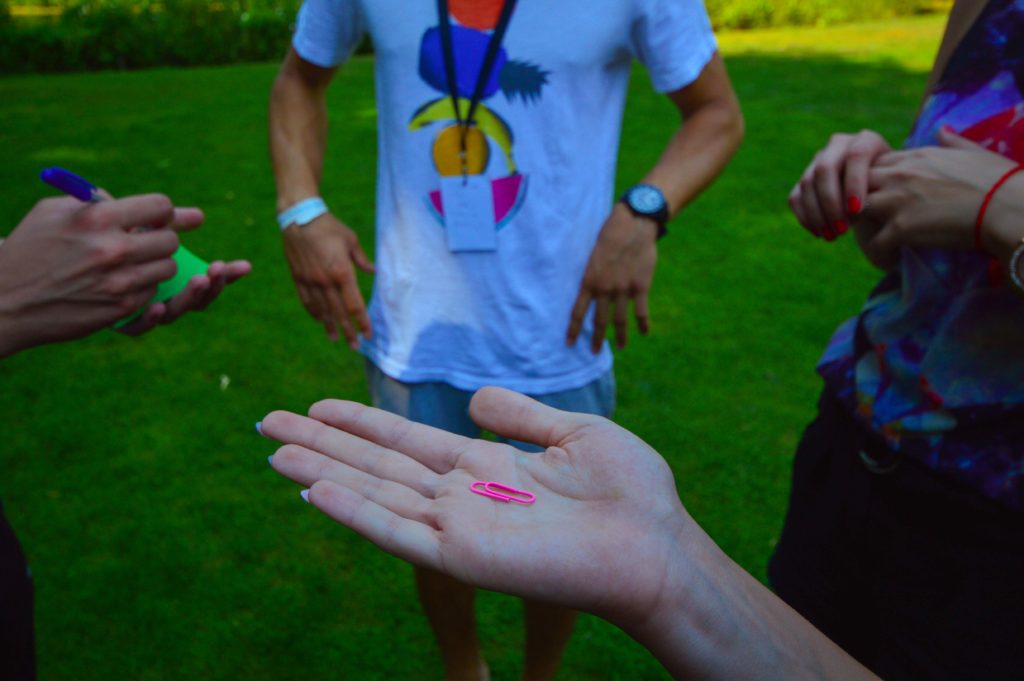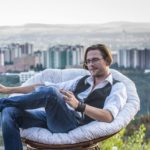 I am a trainer, facilitator, coach, storyteller, and writer. I am designing education games for more than 10 years already, and I know my share about stories and their impact. 
In PW!, I will be taking care for your well-being and I will be your main contact regarding all practicalities.
I am a freelance facilitator, an outdoor instructor at Outward Bound Romania and Outward Bound Netherlands, and learning strategist. In the PW!, I will be responsible for the learning curve and for creating the proper context for insightful playing. 
I believe, that we all have a loud, joyful and free part in us, who wants to spread his freedom and joy, and maybe sometimes his loudness over our everyday adult life and my personal experience is, that this wish could become a reality easier in nature. For me: nature is the ultimate opportunity for growth. I have facilitated many events using elements of gamification, I have the first-hand experience that learning can happen once we have fun, and we perceive learning as a game.