"Better to do it, than to live with the fear of it" B-IX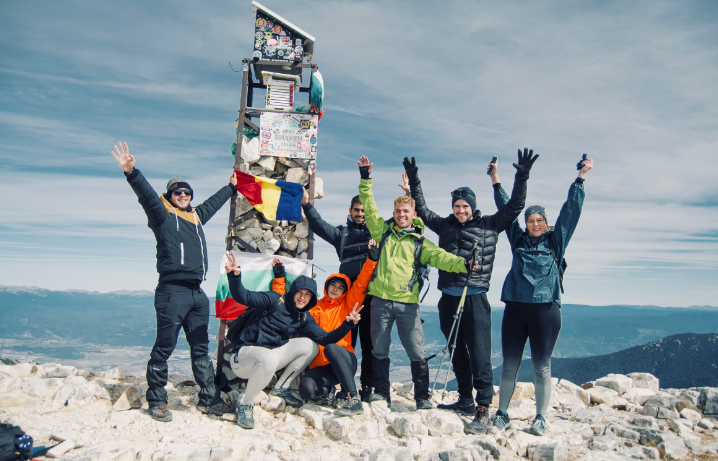 To whom it may concern.
In this article, I will describe my experience while participating in the youth exchange.
Around June -July, I came across the opportunity to participate in the project, even though I didn't understand entirely at the time the content and purpose of the project, I applied.
Couple of weeks later I've received a positive answer and that I may come to participate.
However, according to my university schedule, participating in the project would include changing entirely my study group and schedule for the following 2 semesters.
After some consideration, I have decided to make the necessary changes to come and participate.
In the time interval between applying and going to the project I had my concerns; what if I will not get along with the people? What if I will not gain any useful experience? Will it be a huge waste of time and effort?
My friends did not understand what a medical student like me has to look for in a "learning how to learn" program, after all, I have successfully finished 3 years of medicine studies.
Honestly? I also had my subsections.
Eventually time passed and I arrived in Bansko to the unknown.
I came open minded and with a will to discover something different.
The first day was simply an introduction. What is the goal, who are the people, why do they do what they do?
The following days included activities organized by the coordinators; we got to discuss over different topics:
Why do we learn?
Difference between facts and assumptions
Team building activities
Forming trust
Getting out of your comfort zone
Talking, listening and observing
Reflection and act upon our conclusion
And much more.
Towards the end of the week, we were asked to make a journey for ourselves, what do we want to experience?
I've joined a group that went to hike in a mountain, others joined a waterfall hike, and some made only 2-3 people exploring.
On the following days we were asked to make activities for our friends at the YE, we were given a variety of topics to explore and to choose from, including how to stop overthinking, discipline, emotional intelligence, self-awareness, motivation, time management and anxiety.
Each topic with its people took the task seriously and to its own interpretation of the trait.
The activities were different, ranging from discussion to team oriented game and self discovery.
Eventually the journey came to its end. We were asked to share to the group our emotions and achievements, small as they may be.
Personally, I'd like to conclude the journey as a success. Why? Through the journey I've got to experience different aspects of different people, new cultures, a variety of opinions, unique individuals and new perspectives over vast topics.
Today, I'm aware of the vast possibilities lurking just behind the corner. With 3 more years for me to finish my studies, I can safely say that this was merely my first Erasmus experience but certainly not the last.
Thank you for your attention.
Respectfully,
Eylon Kon
This project could take place thanks to financial support of Erasmus+.