24. 8. – 4. 9. 2020 (excluding travel days), Great Britain, Bushmills (Northern Ireland)
Knights is a project about social inclusion using the methods of LARP, role-playing, and outdoor education.
In Searching for Freedom, you will experience a lot of mini-LARPs on different topics and one big LARP focused on the topic of forgiveness.
For residents of Greece, Latvia, Czech Republic, Great Britain, Lithuania, Romania, and Spain.
The project is financed by Erasmus+.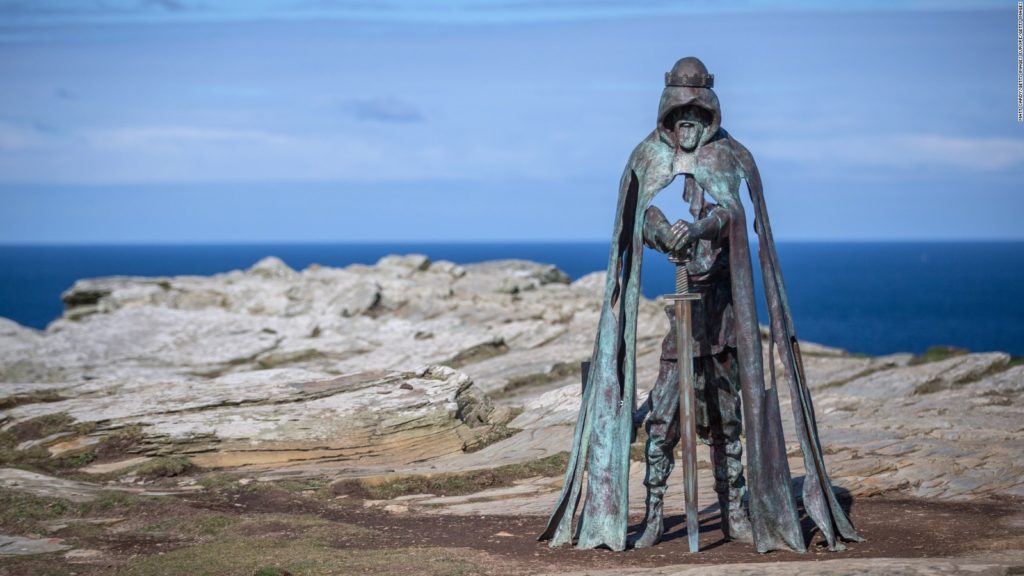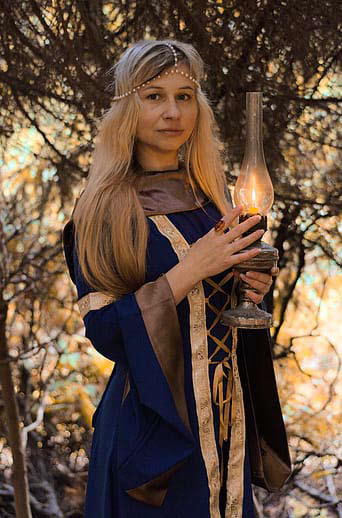 DAY 1. FORMING
Getting to know each other through methods of impro-theater.
Creation of Reflection groups.
Meeting chamber LARP for the first time. 
DAY 2. GAMEBOOK 
Learning about one's values through the game called Gamebook. 
Chamber LARP "Who is playing" – LARP about bullying and children imagination. 
DAY 3. LARP AS IF YOUR  LIFE DEPENDS ON IT
Two Chamber LARPS. 
"Fuss on Olympus" – comedy LARP from the life of Greek gods. 
"Whose dreams are you dreaming" – LARP experiment fully based on expression through body-movement. 
DAY 4. DEEP DIVE
Learning how to create LARP.
Creation of international teams.
Start with designing your own LARP.
DAY 5. DOING 
Whole day dedicated to designing of the LARP.
DAY 6. TESTING
Full day dedicated to playing and testing the LARPs you created.  
DAY 7. FEEDBACK
Evaluation of the LARPs. Anchoring of your learnings. 
Preparation for the LARP "Camlann"
DAY 8. CAMLANN
Whole day LARP on motives of Arthurian legends.  
DAY 9. TAKE AWAY
Reflection of the LARP experience. 
DAY 10. FAREWELL
Evaluating and closing of the  whole experience with the focus on anchoring the new learnings. 
LARP
There are a lot of different learnings in games if the proper debriefing is done, plus our general behavioral patterns manifest in them as well.
(Self)-REFLECTION, COACHING & MENTORING
Including setting up learning goals and tracking of their learning progress to bring awareness to participants learning.
PEER-TO-PEER LEARNING
Including the positive (empowering) feedback as a tool focused on one's successes, not failures.
LEARNING BY DOING
Participants will immediately put into practice everything they learn and give/receive feedback from others.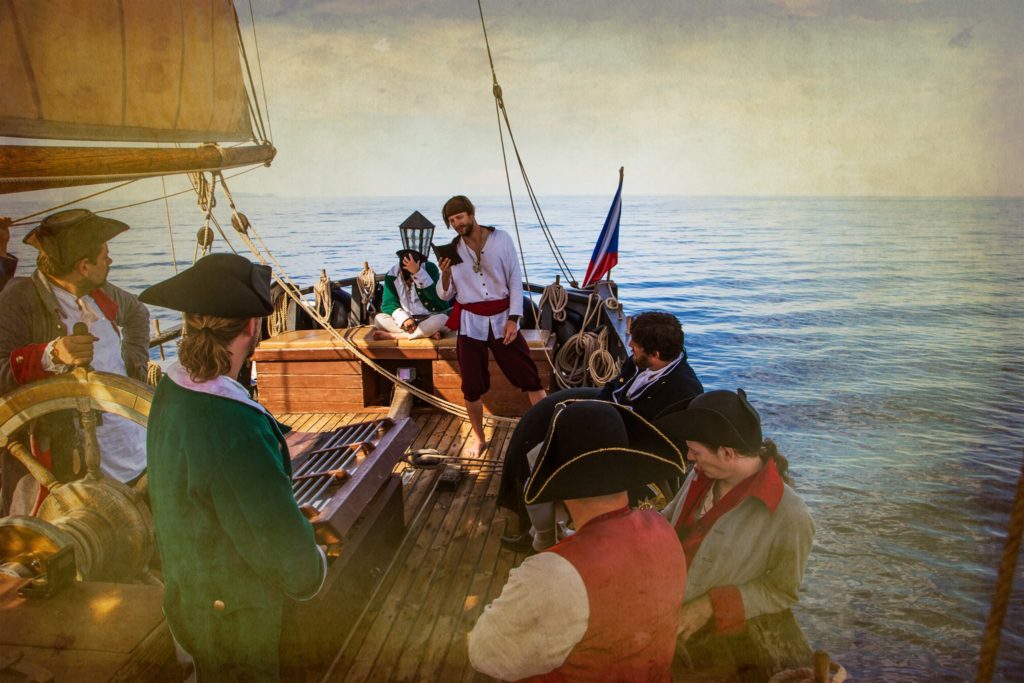 We will spend 11 nights in the Bushmills Youth Hostel, North Coast of Northern Ireland, nearby the Giants Causeway World Heritage Site and Carrick-a-Rede Rope Bridge
There will be 3 meals a day + 2 coffee breaks.
If you are on a special diet, LET US KNOW in the application form, so we can arrange for your needs in time.
100% accommodation, food and program materials are covered by the grant from Erasmus+
Traveling cost
80% traveling costs (only preapproved and the most economical – no first class, no taxi, no special seats, insurances, etc) are covered. Maximum traveling costs:
€20/participant for UK;
€275/participant for Lithuania, Spain, Latvia, Czech Republic
€360/participant for Greece, Romania,
For traveling reimbursement, it is mandatory:
online tickets: forward emails with e-tickets, boarding passes and invoices, it has to contain price and date.
offline tickets: bring original receipts (originals), copies will not be accepted.
Reimbursements will be sent as soon as possible, latest 1 December 2020, once (and if) participants take part in full duration of the programme fill the evaluation forms present all the traveling documents
Participation fee
€20 (£18.5) fee to be paid by each participant. This fee goes as a contribution to the administrative costs of the Youth Exchange.
| Country | Organization | CONTACT | website |
| --- | --- | --- | --- |
| Great Britain | Abroadship.org | hello@abroadship.org | www.abroadship.org |
| Lithuania | Inovatyvi Karta | inovatyvi.karta@gmail.com | www.facebook.com/inovatyvikarta |
| Greece | Solidarity Mission | training@solidaritymission.org | www.facebook.com/solidaritymissionorg |
| Spain | LaVibria Intercultural | info@vibria.org | www.vibria.org |
| Latvia | Biedriba Piedzivojuma Gars | international@piedzivojumagars.lv | www.piedzivojumagars.lv |
| Czech Republic | INspire | czechinspire@gmail.com | www.czechinspire.eu |
| Romania | Asociatia Synergy | synergy_romania@yahoo.com | www.facebook.com/synergyro/ |
Abroadship is a centre of learning through mobility. Abroadship focuses on youth and particularly British youth to enhance their opportunities abroad and travel lean. Abroadship is a non-profit initiative from London, UK.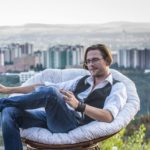 I have learned the methods of body movement, coaching, systemic work (constellation), storytelling, LARP, theater, and games. Thanks to that, I came to understand that our life is a story we tell to ourselves. It is 100% in our power to rewrite the story according to our needs. When we stop being victims to whom life is happening and become accountable, we can choose our own lives. We can tell stories through our voice, but also through our minds (NLP), through our bodies (body movement) or through the world around us (constellation). My strongest point are my observation skills, reframing, thinking outside the box, creativity, and metaphors. Let me be the pen which helps you write your new story.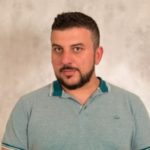 A digital native and a devoted change-maker who likes media and being focused on the integration of the new media (online video, blogging, social media, crowd-funding) with non-formal learning and modern educational approaches (Coaching, NLP, Systemic work, embodied training, DISC profiles etc). Practiced several fields in life; come up with these core competencies: Training-Facilitation, Coaching, Youth Work, Event Management, Social Media Consultancy & Filmmaking. Believes that the new technologies are not evil but a tool for progression. Always looking for new challenges to go through. Works with the vision to support others to make their lives easier.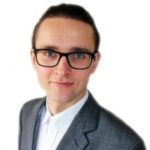 A social entrepreneur, investor and founder of Abroadship.org, a center of learning through mobility. Justinas has developed 80+ educational, financial and science based projects and now started the most magnificent project of all time – being a husband and a father. He is now on paternity leave to handle the project with dedication. What is left from the main project, it goes to Abroadship.org initiatives, and KNIGHTS of the round table is one of the extending the limits.