youth exchange | Czech Republic | 13/11 – 23/11 2023 
Nurture your body and mind thanks to diverse workshops and being connected to nature, focusing on your well-being.
Youth Exchange about well-being and sustainable lifestyle
When: 13/11 – 23/11/2023 (including travel days) 
Where: Sklené, Czech Republic
For whom: 37 people from Czechia, Romania, Lithuania, Ukraine, Italy and Slovakia
"The concept of total wellness recognizes that our every thought, word, and behavior affects our greater health and well-being. And we, in turn, are affected not only emotionally but also physically and spiritually."
– Greg Anderson
About Body&Mind
Background
Nowadays, more and more youngsters face problems connected to a lack of healthy habits (e.g. obesity, immunity problems, back problems, stress, depression, anxiety). These are just a few of the ones to name but are easily prevented if we are able to see the importance of a healthy body and mind.
This youth exchange is for youngsters who would like to learn how to nurture their body and mind throughout diverse workshops, connection with nature and a sense of a sustainable community living.
Vision: sustainability
Goal: support young people's well-being and help them to discover and understand the perks of taking care of their physical and mental health.
Objectives:
Get practical knowledge and tools to improve participants' everyday life.

Experience 4 different ways of mental well-being: yoga, Thai massages, breathing exercises, meditation.

Walk 50 km during the project on surrounding hills and forest paths.

Create and disseminate 1 booklet with 20+ plant-based recipes.

Prepare an international dinner for 30+ locals .

Cook more than 20 different dishes that participants will be involved in.
The results of the activities of Body&Mind will be: 
you will be able to cook simple nurturing plant-based dishes
you will learn how to keep your body in a shape
you will reconnect with the nature and yourself
Who can participate
young people between 18 and 30 years old
group leaders older than 18
participants committed to taking part in the programme, including creating follow-up activities for their communities back home
residents of Czech Republic, Ukraine, Lithuania, Romania, Slovakia, Italy
participants who are looking to learn good practices about cooking, exercising and willing to spend time in the nature
participants who are dedicated to live in a sustainable eco-friendly community for 9 days and respect the commonly agreed rules
committed to the no alcohol, no drugs and no communication technology (screens that can distract you) rules that are brought by the organizers
youngsters authentically interested in sustainable lifestyle, observing and overcoming personal limitations
youth committed to learn how to communicate and respect each other's boundaries and sensitivities and generally be gentle and considerate
We have space for 37 participants who are committed to participating in the programme.learn
What is expected from you
full participation in the whole programme (including the preparation before, the mobility, and the follow-up).

contribution of €30 as a participation fee (if this should be an obstacle for you, contact your partner organization in order to receive support from them)
Dissemination activities (follow-up)
in the last day of the project there will be a short brainstorming of ideas for the follow-up activities you'll do after the end on the project – to spread the awareness about mental and physical well-being and how to use what you have learned and pass it forward.
the facilitators and partner organizations will offer you full support for implementing your ideas
a while after the end of the project, we will send you an impact form collecting stories about what changes you see as a result of your participation in InTouch
Selection process
start with filling the 

application form

.
every partner organization (see below) will select 5 participants + 1 group leader to take part in the programme.
if you are selected, you will receive a Confirmation Letter with more information regarding your participation. ONLY then you can start managing your travel arrangements and booking your tickets!
if you have any questions, please contact us on an email info@czechinspire.eu
Learning Process & Programme
Program concept
You will be divided to 3 groups.
One group is going to work with Michal, vegetarian chief, and pro on sustainability, who will lead you in learning on how to cook more healthily.
Second group will be busy with care for the venue, other participants, making pictures, preparing cookbook, etc.
Third group is going to practice self-care in a series of different workshop (massage, breathing exercises, etc.)
The groups will be rotatory – everyone will experience them all. 
Program flow
Day 0 (13/11/2023): Arrival at the venue, accommodation, logistics. Setting up the frameworks of the programme and introducing the people involved.
Day 1: Discovering each other
Day 2: First round of workshops
Day 3: Hiking day
Day 4: Second day of workshops
Day 5: Hiking day
Day 6: Third day of workshops
Day 7: Preparation of intercultural day  when we will prepare an event for locals
Day 8: intercultural day
Day 9: Evaluation, anchoring and closing the community
Day 10 (23/11/2023): Departure until 10:00
This might be adapted according to community's needs on the ground
Program rules
Program is fully vegetarian
Program is without alcohol
It is our intention to walk up to 50 km during the program
you will be helping with cooking (and learning on plant-based cooking in the process, under the guidance of our vegan-chief)
Venue
Sklené lies 760 m above the sea, in the hearth of beautiful highlands called Vysočina. Many Czechs are visiting the area for outdoor sports like cycling or skiing. In other words: it is beautiful. It is also really cold. Get ready for it.
You will be sleeping in rooms for 4 or 6 people.
Bed sheets will be provided.
Bring your own towels.  
Bring slippers.
Bring hiking clothes, shoes and water bottles.
Shops
There are no shops nearby, please bring all the necessary stuff with you.
In case of need, we can do shopping from time to time, based on availability of our shopping crew.
How to get here
You have to be able to reach Žďár nad Sázavou until 18:00, 13/11/2023.
From Žďár, we will take a group bus to Sklené. If you will not be on time, you might miss the bus.
www.idos.cz/en provides list of all connection in Czech Republic.
Žďár is well connected with Prague or Brno, two biggest cities in Czechia
Conditions
The project is co-financed by the Erasmus+ programme.
The costs of the programme, including meals, accommodation, and travel costs (according to the maximum amount of money allowed per country) will be covered by the Erasmus+ programme. Please contact your sending organisation to learn more about the financial details, and how to arrange the booking of your travel tickets.
Very important!
The travel expenses will be reimbursed on the basis of tickets, bookings and invoices, so remember to keep them all with you!
Travel Reimbursement
Erasmus+ calculated maximum amount of travel reimbursement you can receive based on the distance band.
The whole Body & Mind is a Green travel – meaning, you are asked not to travel by plane, but find a different form of connection. Given amount of reimbursement is valid only if this condition is kept. 
€320         Lithuania, Ukraine, Italy, Romania
€210          Slovakia
€23            Czech Republic 
Participation fee
There is a €30 participation fee, to be paid in cash upon arrival to YE. We perceive this fee as proof of your motivation and commitment to take part in the programme. This will be used for financing the local dissemination activities after the training. 
Contact your partner organisation! Some of our partners are covering the fee for you, so speak with them on your national condition!
If the fee is an obstacle for you, please contact your partner organization or Project Supervisor, and they will support you by discussing alternatives. We want to make participation open for everybody. All we care about is to have involved and motivated people. 
Forward for Future
Ukraine
info.forward4future@gmail.com
https://forward4future.org/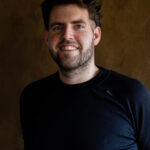 Kitchen and sustainability facilitator
Plant-based chef, low-waste lifestyle geek and sustainability lover. 
From studying French language and literature to Erasmus+ cooking. Long story short, I like cooking more 🙂
Despite being self-taught, I can share with you my experiences in the kitchen, including several years working in a restaurant. My method is simple – everyone can cook 🙂
I believe that a sustainable lifestyle is not a matter of being perfect in every sense but implementing small steps into your everyday life. During this project, you will have a chance to experience many of these little steps and see which one is working for you. I will be there to support you!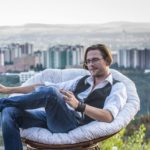 I am a trainer, facilitator, coach, storyteller, and writer.
I hold a Master degree from Media studies and journalism at Masaryk University, and years of experiences as a journalist in daily press, radio, and different magazines, but also as a marketing specialist, copywriter, blogger, content maker, scriptwriter, graphic designer, and writer. For two years, I had cooperated with the Career Service of Masaryk University. 
I have worked for 6 years as a scout leader, after that he took a break from being a youth worker for a few years and returned to it after participating in EVS program in Olde Vechte Foundation in the Netherlands. I had become a coach, facilitator, and trainer with a focus on personal development, storytelling, and usage of games for education.
The main topics I am focused on are labor market, social inclusion (mainly of the LGBT+ spectrum), and personal development. The main methods I am using are storytelling, coaching, systemic work, body movement, art, gamification, and LARP. 
Get ready to feel better 🙂