Do you have a problem in life?
Are you unhappy? Do you keep procrastinating? You can't reach your goal or you are not even sure what your goal is supposed to be?
That's what coaching is for. 
Coaching is an approach in which a "coach" will support with specific personal or professional goal.
We will meet in our office and get to know each other.
We agree about the common rules of our meetings.
We define our goal and agree on the number of session (from 3 to 8). Each session takes 1 hour. 
After every session, there will be a homework which should support you with reaching your goal.
Keep in mind that what seems to be the problem from the beginning is usually just a substitute problem. Part of my work as a coach is to identify where you are lying to yourself and help you to overcome your own limits.
First meeting is for free to see if we fit with each other.
Second meeting is for
500 CZK for students / session
800 CZK for working people / session
In case money should be an obstacle for you, we can postpone your payment or discuss barter.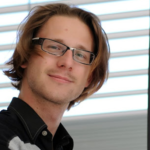 I got familiar with coaching whilst participating in the training Practicing Coaching and Mentoring in Olde Vechte Foundation. I attended the same course three times as a co-trainer. I have experiencee with Systemic Coaching in the Beyond – a training course about constellation and systemic work which was happening in the same place. I came there as a co-trainer once. I held hundreds of hours in one on one sessions in different training settings.